The history of Coppola is closely linked to two references that have contributed to its success and health in business: The first is the lifestyle of the Port Andratx and its loyal customers. The second is the gastronomic tradition of the Benazet family and the restaurant Le Café.
The harmonious interaction of these two factors, together with the achievements and experience gathered, have made it possible to achieve a healthy balance and provide a suitable kind of experience for lovers of our food and services.
This experience can be summed up with a commitment: quality and high standards in the production of products and the relationship with the client.
It is certainly a phrase easy to say, although much more difficult to prove. For this reason and with the intention of showing how it is possible to fulfil such a promise, I must now ask you to join me in this story.
Those who are part of the life of Port Andratx will surely find many familiar and related nuances. For those who do not know this beautiful corner of the island or its stories, I hope that the information presented here may be of interest and help to understand the quality of our offer.
Stephan Benazet
For those who do not know it, this privileged area at the foot of the Tramuntana is not an ordinary destination among 50 others on the island. During the last decades, Port Andratx has welcomed a peculiar kind of visitors, foreigners who are not tourists and who have chosen to invest their money in a small piece of Andratx so that they can feel at home for a couple of months a year. The set of those "local visitors" was creating, over time, a style of vacation "at home", displaying their enthusiasm, spontaneity, fullness and loyalty; they have shared their stories with us, we have seen their families to grow and, above all, we have seen them enjoy themselves.
For the last 25 years, summer here has been a clear reflection of diversity: protagonists or spectators, conservatives or eccentrics, heavy drinkers and some teetotallers, with more or less resources, with all kinds of tastes and expectations and speaking in multiple languages. However, without a doubt, the most characteristic feature has been their loyalty: most of Port Andratx customers likes to stay here; they surely visit all kinds of places during the day, but at night, we always find them in the port.
In most of tourist centres, the workers of this activity are "spectators" of the good life and fun of their clients. In Port Andratx that does not happen. It is very common to find all kinds of restaurant workers in pubs, having a drink with the customers they serve. This special characteristic produces a type of healthier and more intimate relationship that is directly reflected in the service of the local gastronomy. At the same time, it represents a greater commitment and a big challenge.
As many of you probably know, my gastronomic beginning was spent as part of a family business: the restaurant Le Café, with my father Alain Benazet at the helm and my siblings and I collaborating on a day-to-day basis.
My father took control of the restaurant at the end of a very picturesque period in the life of the port: "The restaurants with paper tablecloths". It was the end of a time of bonanza in which only the quality of the food mattered, or at least, it was the most relevant. There were fewer restaurants and a lot more money, so the closing time of the places depended on the ambition of each restaurateur.
My father was one of the first to incorporate new resources for food preparation and preservation; vacuum bagging machine, mussel cleaner, smart workspace design. This allowed it to enhance the value of the tasks and improve his offer in quality and diversity. Le Café was not a very big place (it could hold about 60 people) even so, this small place served in a single season, half a ton of my father Beef Bourguignon.
I recognize my lack of objectivity in what I am going to say now, but I do believe that my father was one of the best exponents of this picturesque time of paper tablecloths and napkins.
The kind of very special relationship between customers and the gastronomic staff in Port Andratx, in addition to providing a very precious value, it also represents a great challenge, as I have already said. Because this type of peculiar clients, with their openness, empathy and warmth, by changing the relationship in service, they also changed the dynamics of this business.
A good plate of food was no longer enough and the health and future of many restaurants in Port Andratx turned into a "dining room issue".
Some locals began to show cooks with impeccable chef uniforms, walking around and greeting table by table several times a night; in others, the staff struggled to remember the names of the clients and some details of their lives. However, these strategies while adding charm, did not interpret the essence of the new dynamic. It is not much use to remember the name of a customer if later you cannot offer the correct wine, or convey the benefits of a dish with emotion.
If those who offer something do not know the pleasure of what they are recommending, the service is limited to stating a list of ingredients. This reality would not be a problem in a traditional food service, where there will always be an expert -maître or cook- who will come to describe the offers. However, when communication becomes so close, what really matters is that the dining room staff become a reference and an expert in the tastes and preferences of each table.
It may sound a bit extreme and idealistic, but this is the way it is in Port Andratx, at least as it happened until very recently, and good part of the style of service offered by Coppola has been forged from this reality.
The gastronomy school gave me the set of essential knowledge of the profession, and a certain discipline, but working with my father allowed me to develop a good perception regarding the changes in the relationship with customers. 
I consider myself a lucky person. I have not had to pay a penny to enjoy each of the Le Café great dishes several times, I have been able to know and enjoy most of the great gastronomic offers on the island and, above all else, I was lucky of being accepted and appreciated by my clients. From my somewhat chaotic and inexperienced beginnings until today, I have always received their affection and recognition.
Customers never tell you why they are leaving, they only tell you why they love to come back, and when they really appreciate you, they give you a full detail "why". For years, mentally or in my notebook, I was collecting valuable information that guided me in the creation of a new work plan and service more suitable to the special customers of Port Andratx.
It happened then that, with a few years to complete the lease of the building, my father decided to leave the business for personal reasons that are not relevant, but it was the opportunity for my brother Sebastien and I to make some changes in the management and service for the restaurant.
Starting from a reduced menu with the already established specialties and other dishes appreciated by the regular customers, we incorporated the table of specials with daily starters and main courses. In addition, wines from 30 denominations of origin from Spain, and some relevant ones from France. Different artisan desserts every day and after-dinner fine spirits, highlighting our 30-year-old Armagnac.
The purpose was to guarantee an individual experience. Every member of our staff who offered something knew exactly what the customer was going to experience. Thus, from the starters to the dessert and the digestives, every customer was served during dinner by five different people and was always accompanied, from arrival to departure.
We called it "The Le café Experience".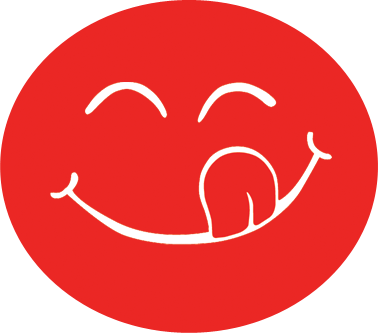 With a year to end our rental contract, my brother Sebastien informed me of his decision of returning to Toulouse and continue his activity in a new restaurant. I grew up here and although business has no geography, I wanted to stay and try something new in my comfort zone.
It was the year 2009, at the beginning of the economic crisis. It did not seem like a good idea to commit to a 10 years new contract for Le Café, so looking at possible deals in the port I found a small place with a lot of potential: the old Coppola.
A tiny kitchen, a little terrace. A small offer in every way and yet it was a very productive business, easy to manage and maintain. Although due to its appearance and offer, I did not expect to receive many customers from Le Café
New Coppola: the little Le Café
I had to wait two years to have a new place and a terrace on the seafront and when that became available, it was time to invest in new facilities and qualified personnel.
With my father as a consultant on the necessary equipment and processing structures, it was imperative to find someone who could take care of the preparation necessary to supply a high demand of products and, at the same time, guarantee the quality and health of the offer. That person is our Head of Kitchen and Food Department, Giles Barbier, a school cook and prominent pastry chef.
People do not know it, but, together with my brother Sebastien, Giles was responsible for the happiness of many diners at Le café. He knows the preparation process very well and supervises every day compliance with the standards of all our dishes and products. The new location allowed us to develop and refine our business concept and identity. We create a new logo; the institutional colours and the type of offer were established:
Coppola does not make the best pizza on the island. It makes the pizza that Coppola's customers like.
It offers diverse starters including a gourmet offer, such as the Sebastien-style Mussels, apart from some bread appetizers, like bruschetta and garlic pizza.
It successfully serves Alain Benazet's iconic Beef Bourguignon as well as his beef or spinach lasagne.
Different types of salads and four Premium Black Angus burger dishes.
Some pasta offerings, as well as the successful roast chicken and the famous three-meat skewer with Café de Paris sauce.
All this enjoying the sunset in Port Andratx a few meters from the water and with more than affordable prices. You can check it by consulting our menus.
Regarding the quality of the service, the personnel maintains a careful treatment with the customer and they always knows what they are recommending. The people who have worked or work here are also Coppola clients. That allows them to make any offer with a full understanding and knowledge.
This is one of the advantages of our offer: anyone can afford eating in Coppola.
New times, same treatment
It is a great joy to say that, together with the new Coppola clients, I continue receiving the dear customers of Le Café. I could not name them all or the staff who in different seasons have helped me to preserve and nurture the quality of our service, but although the names are many, they all have two things in common:     
The commitment of quality and high standard in the elaboration of products.
The relationship with the client.
As I have already said, I consider myself a lucky person.
Thank you for joining me in this storytelling.
Stephan Benazet
CEO and founder of Coppola Pizza & People.
© coppolaonline.com / Información de la sección Nuestra Historia.
Todas los contenidos presentados tienen como único fin brindar la mejor comprensión sobre Nuestra Historia.
La imagen principal de la sección Nuestra Historia fue creada especialmente para nuestra tienda.
Esta imagen fue compuesta a partir de elementos gráficos de libre uso, como también material ofrecido por la empresa productora para la sección Nuestra Historia.
El resto de las imágenes de la sección Nuestra Historia fueron compuestas con el mismo criterio.
Toda la información ofrecida sobre la sección Nuestra Historia puede ser contrastada y será modificada inmediatamente en caso de error.
Todo material o contenido presentado en la sección Nuestra historia es para uso didáctico e informativo.
Para más información sobre la sección Nuestra Historia puede contactarnos.
Si desea pedir comida online visite nuestro sitio https://coppoloo.com